The action or practice of playing video games.
You can make an amazing game, but you can't make a success. Your players make the success. - Irme Jele
Introduction
What's the latest news about Twitch? What is the most famous debate amongst video game players and audiences lately? What's going on with the gaming platforms? Are they planning to launch a revolutionary product or service soon? Let's take a closer look at the latest trends in the gaming industry.
Fortnite's giant monster and robot fought, finally!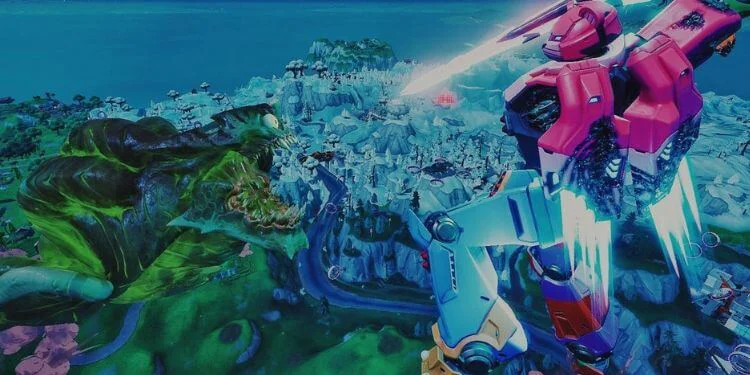 Fortnite's giant monster, Cattus, and the giant robot, Doggus, fought each other at Fortnite's end of season 9 event. The long-awaited fight took place in The Final Showdown mode and almost instantly became trending in the gaming world. The winner was Doggus, who pulled a power orb out of the vault and attacked Cattus, before grabbing a giant sword and destroying Cattus.
Pokimane shades Alinity after receiving spam donation message
Popular Twitch streamer Alinity Divine was criticized heavily for animal abuse after one of her videos where she appeared to throw a cat over her shoulder went viral. A lot of people asked Twitch to ban her. Imane "Pokimane" Anys had something else in mind. She used a troll donation message to shade Alinity. The message said, "Pokimane. If you don't move your fucking cat, I might snap. Oh my god, move the cat, or else I will pick her up and throw her." And the answer that went instantly trending was, "Alinity, please stop donating to me. Like, you know that you can just message me on Twitter or something."
Nintendo Switch Light Up Dock Shield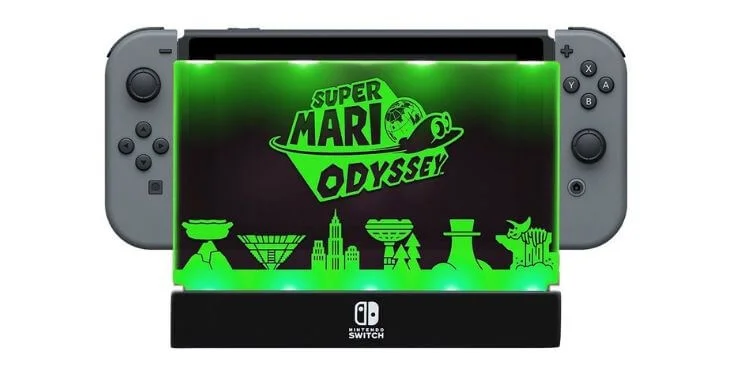 A lot of people think that Nintendo Switch looks bland. Especially the Switch, because it's pretty hidden when docked. That's why people are very interested in accessories that make Switch look more attractive. The latest popular accessory is Nintendo Switch Light Up Dock Shield, which allows the user to choose from two different designs, and 17 different color and effect settings. The officially licensed product costs $14.99, and %85 percent of the buyers gave it five stars on Amazon.
Wolfenstein: Youngblood is on sale
The day has finally arrived! Wolfenstein: Youngblood is on sale. It has been already trending in the gaming world thanks to pre-order bonuses. Now it's released on PC, Nintendo Switch, PS4, and Xbox One. The game tells the story of two sisters, Jess and Soph, who are looking for their lost father, BJ Blazkowicz, the protagonist of the main series. The story takes place in 1980's Paris.
Fake Overwatch Sigma leak
A "leak" of Overwatch Sigma that potentially confirms the identity of Hero 31 created a massive buzz in the gaming universe. A British Overwatch YouTuber Stylosa tweeted, "More Sigma leaks! High skill Tank hero confirmed! Defensive absorption abilities with robotic enhancements! Area denial is ultimate. Rail gun with bleed damage!" He also posted the character's portrait and ability screen along with the tweet. The leak, however, turned out to be fake. The picture was fan-made. Nevertheless, the story has been on the trending list since then.
'Batwoman' panel held without Ruby Rose at Comic-Con
Fans who were waiting for Ruby Rose, the leading-star of Batwoman, the first out, lesbian superhero to lead a TV show, to appear at Comic-Con were disappointed. Rose was planned to attend the panel, but she posted a video on Instagram saying the shooting schedule was too busy. The CW Television Network still showed the pilot for its upcoming DC Series. The new Batwoman is the first out, lesbian superhero to lead a TV show.
New details unveiled for Thor 4 and other new Marvel Movies
The Marvel Studios have announced some release dates and additional information for the latest additions to the Marvel Cinematic Universe. Now we know that Thor 4 will be called. It's Thor: Love and Thunder. The release date will be November 5, 2021. We've also learned that Natalie Portman's character, Jane Foster, will be returning to the series. Phase 4 of the MCU will start with Black Widow on May 1, 2020, followed by Eternals on November 6, 2020. There will be a new Blade movie, and MCU will introduce the Fantastic Four, and the X-Men.
Xbox One All-Digital Edition pre-orders open in Australia and New Zealand
Xbox One All-Digital Edition was released in the US in May. Now it's time for Australia and New Zeland. The release date revealed to be August 1, which made the story a trending toping in the gaming world. There's no disc drive with this model. Instead, the hard drive is 1 TB. It's more affordable than the other editions with disc drives of course, with a price-tag of just AUD 350. The console comes with Minecraft, Forza Horizon 3, and Sea of Thieves.
Keep Up With the Latest Gaming Trends With Kimola
The list of gaming trends we told you about in this article won't stay the same. If you'd like to keep up with the latest trends, Kimola can help you. "Trends" feature of our AI-empowered Social Research Platform allows you to see what is trending for your target audience in real-time.
To know more about Kimola Trends and the ways you can benefit from it, you can always reach us via Contact Sales Page, or you can book a call via Calendly.