Automotive /ˌɔːtəˈməʊtɪv/
Relating to or concerned with motor vehicles.
The quality is remembered long after the price is forgotten. - Sir Henry Royce
Introduction
A lot has been going on in the automotive industry lately. Consumer habits are changing, so are the responses from manufacturers and advertisers. Keeping up with the constantly-changing trends is not also essential for these parties, but insurers as well. Even for the regulators of the rules about traffic. So, let's take a closer look at what are the latest trends in the automotive world, based on the data gathered by Kimola's AI-empowered "Trends" feature.
We know more about the C8 Corvette 2020
C8 Chevy Corvette is what everybody is talking about in automotive world lately after it's unveiling by General Motors. First, it was finally seen in the real world; then we learned that GM managed to keep the price under $60,000. Even though GM announced that it would come only with automatic transmission, manual gearbox lovers are still hopeful after some reports showing that technically it is possible.
Ford is being sued for over $1.2 billion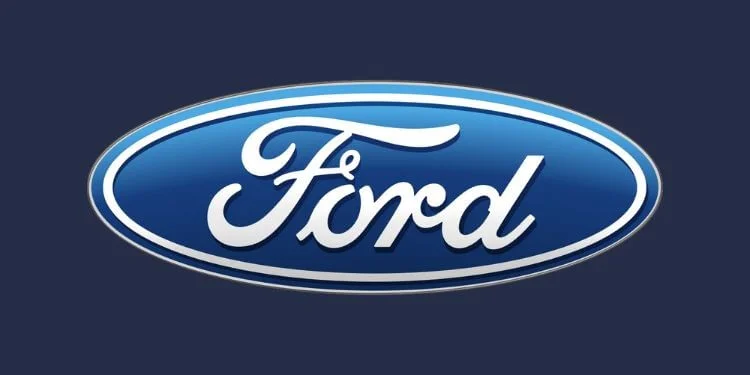 Since the story published by Detroit Free Press, the lawsuit against Ford has been trending in the automotive world. A Washington-based law firm filed a suit on behalf of 2018 and 2019 Ford F-150 owners. The claims are that Ford falsified fuel economy tests which caused the owners to spend an extra $2,000 in fuel. The firm asks $1.2 billion in damages for customers.
BMW has a new CEO
BMW named Oliver Zipse as its new CEO after Harald Kreuger stepped down. Kreuger was the man who led the company's first electric car project i3, but his main concern was that the company's transition to electric cars was too slow. Reuters reported that BMW's intention with Zipse was to speed up the transition. This could mean that BMW might be a serious challenger to Tesla. However, the new CEO told that he has no intention of sparing more resources on electric cars than the internal combustion engine ones.
The UK is serious about the zero-emission dream
The UK is aiming net-zero emission by 2050, and they are serious about it! The law was passed recently, and the UK announced since then, they didn't burn coal for electricity. This is the longest stretch since the industrial revolution. CEO of Gridserve, market leaders in the design and turnkey delivery of cutting-edge hybrid solar solutions for critical power infrastructure, Toddington Harper has talked to Autofutures about their solar and battery projects that have the potential to revolutionize the electric vehicle industry, and the interview has been a trend in the automotive world.
Ghosn sues Nissan, Mitsubishi for $17 million
The former Renault-Nissan Alliance chairman, Carlos Ghosn, has filed a lawsuit against Nissan and Mitsubishi over improper termination from the joint venture Nissan-Mitsubishi BV, for $16,73 million. On the other hand, Nissan, Renault, and Mitsubishi are claiming that Ghosn is suing them just because to gain access to the documents related to a separate lawsuit related to the financial crimes Ghosn is accused of committing.
IoT and AI continue to revolutionize the industry
Just as expected, the Internet of Things and Artificial Intelligence are getting more and more popular in the automotive industry. The latest report shows that enterprises in the United States are embracing the use of IoT, especially in the automotive sector. On the other hand, Infineon has bought Cypress Semiconductors to push further into the automotive, industrial, and IoT markets, while CEVA has acquired Hillcrest Laboratories for sensor processing purposes.
Cadillac presents the largest SUV produced in China
Cadillac introduced the XT6, which has become the largest SUV produced in China. Since it's being built for the Chinese market, Cadillac has an essential advantage of not paying any import taxes, unlike its rivals BMW X5, Mercedes-Benz GLE-Class, Audi Q7, Volvo XC90, and Lincoln Aviator. As a result of this, XT6 will have more affordable price-tag than its competitors.
Former GM Senior Executive becomes Co-CEO of Chinese startup
Former General Motors senior executive James Taylor has accepted a job offer as co-CEO of Chinese electric vehicle startup Seres. Taylor said that their current priorities are next-generation battery technology and a new car model. Taylor also told that he's planning to meet with other US automobile manufacturers to discuss possible collaboration opportunities.
Kimola Helps You to Keep Up With the Latest Trends in the Automotive World
So, this is what's been going on in the automotive world lately. If you'd like to keep up with the latest automotive trends, Kimola can help you. "Trends" feature of our Social Research Platform allows you to see what is trending for your target audience.
To know more about Kimola Trends and the ways you can benefit from it, you can always reach to us via Contact Sales Page, or you can book a call via Calendly.