Hello everyone!
We hope you are having a great week. This week, we supported insights journey! Our product and development team developed new features for Kimola Insight Engine for marketing professionals to search in consumer opinions. Let's check what they did!
Welcome To Insights Engine.
First of all; it's free and you can reach from kimola.com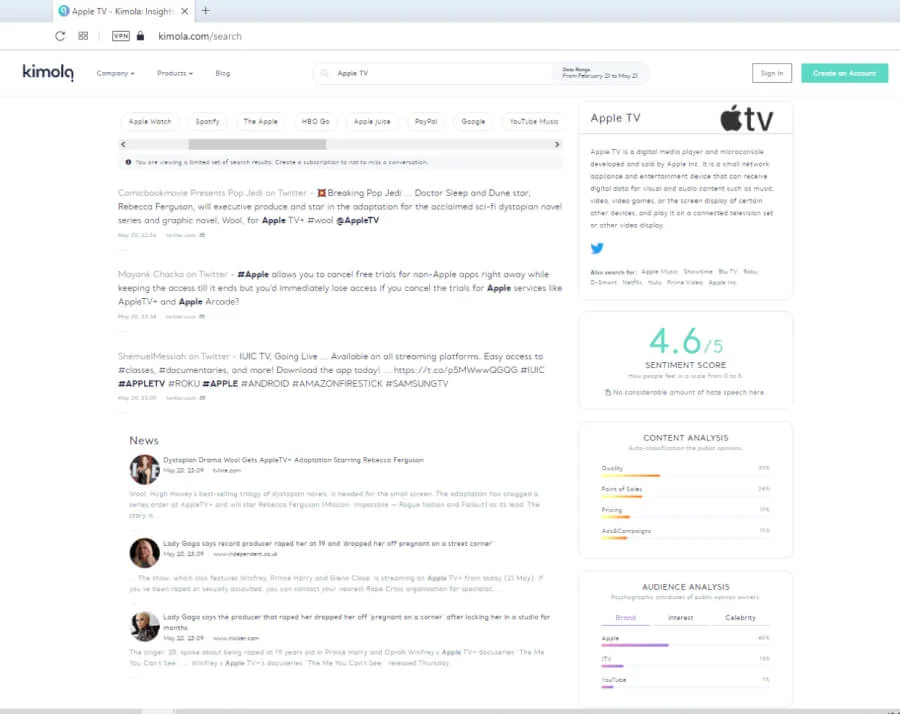 Kimola's Insights Engine helps you gather consumer opinions from different mediums in seconds without any subscription.
It also delivers instant analysis to help you understand what consumers think and how they feel about a brand or a topic with using Kimola's technology.
Which Brands or Topics Are Searched Mostly?
With Kimola's Insights Engine, many of marketing professionals around the world have access to instant consumer data.
With "Popular Searches" you can view mostly searched brands or topics.
Have a great week product lovers!
Team Kimola