Relating to mobile phones, handheld computers, and similar technology.
The future of mobile is the future of everything. - Matt Galligan
Introduction
Mobile web traffic surpassed desktop for the first time in 2015 and hasn't looked back since. Now we are all mobile. All the time. According to CIODive, 70% of web traffic is mobile now. The traffic comes from smartphones, and tablets make up 57% of the total in the US. The average time spent on smartphones is almost 3 hours a day. When you include tablets, the figure exceeds 4.5 hours. The average user clicks their phone more than 2.500 times a day, and spend 76 minutes on the top 5 social media apps. It's hard to believe, but worldwide, more people own a cell phone than a toothbrush.
As a result, mobile devices have become crucial for marketing. According to BrightEdge's research, 51% of customers say that they use their mobile devices to find new products and services. So, it's become essential to understand mobile consumers. Who are they? What do they value? What are their consumption habits? Here are some insights:
Mobile makes customers engage more
Consumers have two times more interactions and engagement with brands on mobile than any other medium. 9 out of 10 people are likely to recommend a product if they had a positive brand experience on their mobile devices. 7 out of 10 also say that they would buy from companies who had mobile sites that quickly address their questions and concerns. Almost half of the people say that if they have an interruptive mobile experience, they won't buy from that brand again.
Apps make up 89% of mobile media time, while the remaining 11% is spent on websites and email. Mobile-friendly email marketing is essential because 6 out of 10 consumers check their email on their mobile devices. The figure rises to 75% in the US.
Mobile makes customers buy more
Almost half of the online transactions are now made on mobile devices. Research by Google shows that people are %20 more likely to buy a product or service on mobile, because the efficiency of the medium facilitates the decision-making process, especially with more complex purchases. There is a catch, though. In order to decide to purchase, two-third of customers expect the mobile website or app to customize information based on their location.
The mobile experience is essential for the purchases made from stores as well. 70% of smartphone users who bought a product in a store say that they used their phone to get information about the product before going into the store. Moreover, research shows that if people search for a product on their mobile device first, when they go to the store afterward, they spend more time than they expected.
Video is the format to go with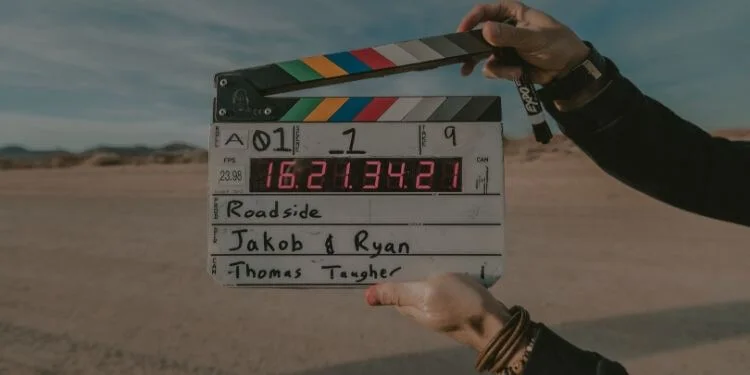 When it comes to mobile marketing, video marketing is the most critical format. That's because mobile video consumption doubles every year, and online videos are estimated to make up more than 80% of all internet traffic. Today, 78% of people watch online videos every week, where 55% of them do so every day. Even Millennials' mobile consumption has now exceeded their TV consumption. This has always been the case with Gen Z by the way.
Consumers are very interested in watching product reviews and explainer videos. 72% of customers say that they prefer to learn about a product or a service on a video rather than text. So, you probably would want to have some mobile-friendly video content available about your product. The good news is that consumers are willing to promote it for you. Researches show that people are more likely to share a video with others if they watched it on mobile.
Mobile marketing is even more critical for B2B industries
If your target customers are other businesses, mobile marketing is even more vital for you, because research shows that mobile marketing accelerates time to purchase up to 35 days on average and increases customer loyalty up to 93% in B2B industries. According to a study by Boston Consulting Group, more than 60% of B2B buyers say that mobile experience played a significant role in a recent purchase.
This is mainly because actors of B2B purchases are even more engaged with mobile devices than individuals. 92% of senior executives own a smartphone, and 77% of them say that they use their smartphone to research a service or a product for their business. It's estimated that 70% of B2B search queries will be made on mobile by next year, so brands in the industry should definitely start investing in mobile marketing if they haven't done already.
Kimola Can Help You With Your Mobile Marketing
If you're convinced that you should invest more time and money on mobile marketing but not sure about your strategy and plan, Kimola can help you. Thanks to its AI-based technology, Kimola's Social Research Platform analyzes your target audience and tells you who they are, where they live, who they trust, what type of content they are interested in and much more.
If you'd like to know more about Kimola's Social Research Platform, let's start with a call! You can always reach us via Contact Sales Page, or you can book a call via Calendly.