İletişim ve araştırma profesyonelleri için hazırlanan, içgörüye doyuran podcast'imiz Verizekalılar, pandemi süreci içgörüleri, tüketicileri anlamaya yönelik araştırmalar ve tüketici verilerinin kullanım dünyası ile ilgili bu haftanın öne çıkan haberleri sizlerle! Haftalık bültenimize abone olmak isterseniz şu linkten abone olabilir, Kimola'dan tüketici içgörüleri edinmek ve tüketici araştırmalarımız hakkında daha fazla bilgi almak isterseniz de şu linkten bize ulaşabilirsiniz.
İçgörülü bir hafta olsun!
🎉 Kimola'dan Podcast: Kimola'dan İçgörüye Doyuran Podcast: Verizekalılar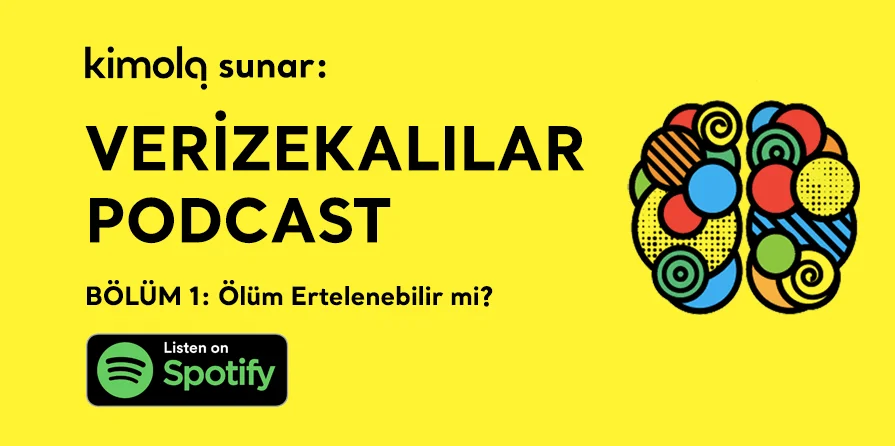 İletişim ve araştırma profesyonelleri için hazırlanan 5 dakikalık podcast'imiz Verizekalılar yayında! İlk bölümümüzde Türkiye'de temassız ödemenin yükselişi, tüketici beyninin ödül odağında ölümü ertelemesi ve pandemiyle birlikte değişen tüketici isteklerinden bahsediyoruz. Spotify'da dinle
Youtube reklamları tüketici için daha cazip!
Google tarafından yaptırılan Ipsos araştırmasına göre, TV reklamları süresinin yalnızca %45'i gerçekten ilgi görürken; ücretli YouTube mobil reklamlarının %83'ü izleyicinin ilgisini çekiyor. Ancak Realeyes'ın dikkat verilerine göre dijital ortamlardaki video reklamları 15 saniyeden sonra verimini kaybediyor.
Metro Türkiye ve Nielsen'dan tüketici eğilimleri araştırması: Restoran tercihinde en önemli kriter hijyen.
Ankara, İstanbul ve İzmir'de toplam 1222 katılımcı ile gerçekleştirilen tüketici araştırmasında, tüketicilerin COVID-19 sürecinde restoran tercihlerini etkileyen talepleri ve restoranlardan beklentileri gözlemlendi. Araştırmanın sonucunda; restoran tercihinde hijyenin en önemli kriter olduğu, çalışanların koruyucu malzemeler kullanımının önemli rol oynadığı, pandemi sürecinde müşterilere hijyen ürünlerinin sunulması ve restorana girişte müşterilerin ateşinin ölçülmesi, açık hava oturma alanlarının sağlanması gibi önlemlerin tüketici eğilimlerini etkilediği ortaya çıktı.
Açık hava etkinlikleri > İç mekan etkinlikleri
TIPS anketine göre gezginlerin tercihi açık hava etkinliklerinden yana! Aynı ankete göre, COVID-19 aşısının bulunuşu, katılımcıların gelecekteki seyahat kararı üzerinde en büyük etkiye sahip ancak katılımcıların %49'u aşı yaptırmadan önce en az bir kaç ay bekleyeceğini belirtiyor.
Tüketici güvenli alışveriş istiyor!
ABD'de yapılan COVID-19 Tüketici & Çalışan anketi sonucunda tüketicilerin %71'inin güvenlik gerekliliklerine uymayan bir perakendeciden alışveriş yapmak istemediği; %58'inin mağaza içi güvenlik önlemlerini sürdürmeye yönelik satın alımlarda COVID-19 ücreti ödemeyi onayladığı; %38'inin kalabalık içinde bulunmaktan rahatsız olduğu ortaya çıkmıştır.
Open X ve The Harris Poll'dan araştırma: Tüketicilerin %8'i çevrimiçi alışverişi günlük yapıyor!
Open X ve The Harris Poll'un, 2020'de şekillenen tüketici davranışları ve değişen pazarlama teknikleri araştırmasına göre, Tüketicilerin %44'ü çevrimiçi alışverişlerini artırdı; tüketicilerin %8'i çevrimiçi alışverişi artık günlük yapıyor. Pazarlamacıların %39'u COVID-19 sürecinde e-ticarete yöneldi; %74'ü COVID-19 süresince çevrimiçi satışlarını artırdı.